Frequently Asked Questions
CityCrop is an innovative system that utilizes advanced technologies and data to automatically grow the freshest plants in the comfort of your own home. Our system is like a beautiful mini home appliance that effortlessly stocks itself with high-quality, nutritious food.
With CityCrop, you can enjoy pesticide-free produce that is packed with flavor and nutrients. Our easy-to-use system takes the guesswork out of gardening and makes growing your own fresh, healthy food a breeze.
CityCrop Micro (H x W x D) 33cm * 38cm * 15cm | 13" * 15" * 6" Weight 2 kg, 4.5 lb
CityCrop One (H x W x D) 50.4cm * 48.8cm * 62.5cm | 19.8" * 19.2" * 24.6" Weight 20 kg, 44 lb
CityCrop Twin (H x W x D) 91.4cm * 48.8cm * 65.6cm | 36" * 19.2" * 25.8" Weight 30 kg, 66 lb
CityCrop's Micro, One, and Twin systems are designed to provide optimal plant growth using advanced technology and data. While these systems require internet connectivity to access our database and ensure plant recipe optimizations, they can also function independently for up to 7 days without an internet connection.
For best results, we recommend a permanent internet connection to ensure that your system is always connected and up-to-date with the latest plant recipe optimizations.
CityCrop's systems require a voltage of AC 220-240V for the power supply, which corresponds to any conventional socket.
The CityCrop Micro uses approximately €2.50 of electricity per month, while the CityCrop One and CityCrop Twin use about €6.00 and €10.00 per month, respectively.
CityCrop has been designed to provide an easy experience for everyone, regardless of age or skill level.
Our innovative hardware and software solutions take the guesswork out of growing and make it easy for anyone to start producing fresh, healthy crops. With CityCrop, you don't need any prior growing experience to enjoy the benefits of homegrown produce.
You can grow greens like arugula, lettuce, and mustard greens. If you're looking to add flavor to your dishes, you can also grow a variety of herbs, such as basil, thyme, and oregano.
And for those who love making cocktails, CityCrop has you covered too! Fill your system with varieties of mint and other aromatic herbs to create delicious and unique cocktails. With CityCrop, the possibilities are endless.
One of the benefits of using CityCrop is the ability to grow multiple plants at once, ensuring a bountiful harvest of fresh, healthy produce. Our system comes in three different sizes, each with its own capacity for growing plants.
The CityCrop Micro can grow up to three seedplugs at once, making it ideal for small spaces and individuals or couples. The CityCrop One, on the other hand, can grow up to 13 seedplugs, providing enough fresh greens and herbs for a family or small group.
If you're looking to grow even more plants, the CityCrop Twin is the perfect choice, with the capacity to grow up to 26 seedplugs at once. This option is ideal for larger families or groups, or for those who want to grow a wider variety of crops.
Depending on which CityCrop device you have, you can grow anywhere from 210 grams up to 2.5 kilograms of fresh produce per month. The CityCrop Micro can yield up to 210 grams, while the CityCrop Twin can produce up to 2.5 kilograms of food per month. This means you can have a constant supply of fresh, nutritious produce for your daily meals.
We highly recommend using our seeds that are certified and tested by our experts, we're currently developing SeedPlugs that will allow you to use your own seeds. Stay tuned for updates!
At CityCrop, we prioritize your health and the environment. Therefore, we guarantee that our CityCrop One and CityCrop Twin systems grow only non-GMO and pesticide-free plants.
CityCrop Micro has a reservoir of 1 liter, 0.26 US gallons, CityCrop One, and the CityCrop Twin have their own self-contained 10 liters, 2.64 US gallons (internal water tank, no fixed water connection necessary) refill every 3 weeks depending on usage. The water level indicator on the CityCrop will notify you via the CityCrop app when you need to refill it.
You can place your CityCrop Micro, One, or Twin anywhere inside your home. Our compact and stylish designs can fit any space and add an extra touch of green to your decor. Just make sure there is a standard AC 220-240V electrical outlet and WIFI nearby, and you're good to go!
The CityCrop app is accessible on both iPhone and Android devices.
Note that during holidays (e.g. Black Friday, Christmas), delivery times might be longer.
| Product | Current shipping estimate |
| --- | --- |
| CityCrop Micro | 2 to 3 business days |
| CityCrop One | TBA |
| CityCrop Twin | TBA |
Shipping fees are calculated based on the shopping cart value at checkout.
For orders shipping to Non-EU countries additional taxes and fees may apply in accordance with local customs regulations.
At the moment, we are offering international shipping to EU countries. If you're located outside of the EU, we may still be able to arrange a shipment for you. Please contact us at info@citycrop.io for special requests regarding shipping to the US and Asia.
At CityCrop, we take great care in ensuring that your product is delivered to you in excellent condition. We partner with specialty carriers such as DHL Express Logistics for EU orders, to ensure damage-free deliveries.
Shipping costs are not included in the product price. The shipping cost will be calculated based on your location and will be collected before the shipment.
We're sorry to see you go, but we understand. If for any reason you are not satisfied with your order, we offer a full refund. Please contact us at support@www.citycrop.io to initiate the refund process.
At CityCrop, we offer a two-year warranty against any manufacturing defects for all our devices. Please note that accessories like seeds and nutrients are not covered under the warranty. If you encounter any issues with your CityCrop device, please reach out to our support team at support@www.citycrop.io to for assistance. We stand behind the quality of our products and are committed to ensuring your satisfaction.
We're very sorry to hear you're experiencing issues! If you're experiencing issues with your CityCrop device, don't worry! We offer a two-year warranty against manufacturing defects and are happy to repair or replace your device for you. Simply send an email to our customer support team at support@www.citycrop.io and one of our representatives will be in touch with you shortly.
It's Growing Time!
Purchase your CityCrop device and start growing from €149.00.
Order now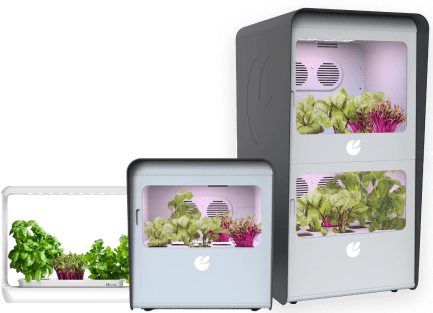 Need more help?
If you have a query, remark, or question however large or small, please get in touch.