CityCrop™ CityCrop Micro
The CityCrop™ Micro includes everything you need to make truly nutritional plants.
The CityCrop Micro is the smallest smart homegrown device from our series. It is an innovative indoor garden that cares for itself and grows fresh, flavourful herbs, fruits, and vegetables for you.
The CityCrop Micro works just like a capsule coffee machine, but for plants. Instead of coffee pods, we offer biodegradable seed plugs that allow you to grow your own food all year.

Ships Fully Assembled

3 x complimentary SeedPlugs with Mustard, Arugula, and Basil seeds
Technical Specs
Led
Healthy, and flavourful plants start with the perfect light source. For this reason, CityCrop engineered a custom LED panel that emits an intense amount of light that encourages the plants to grow strong without sunlight.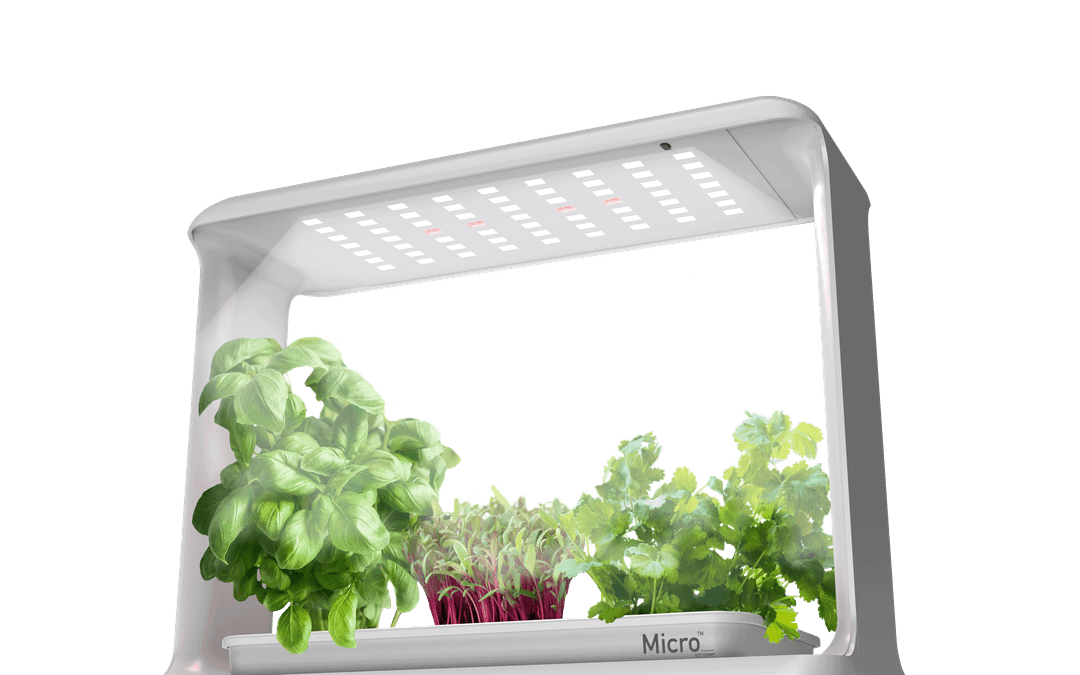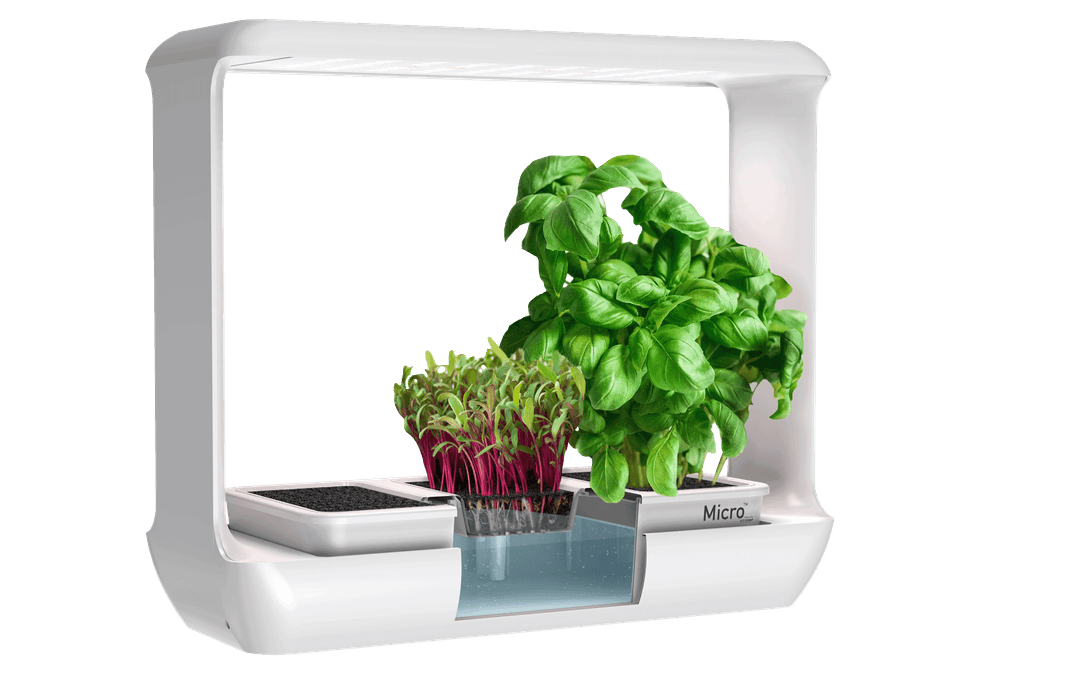 Hydroponics
CityCrop self-watering, self-fertilizing hydroponic system grows plants in nutrient enriched water without soil.
Temperature Humidity
Temperature and humidity monitored device.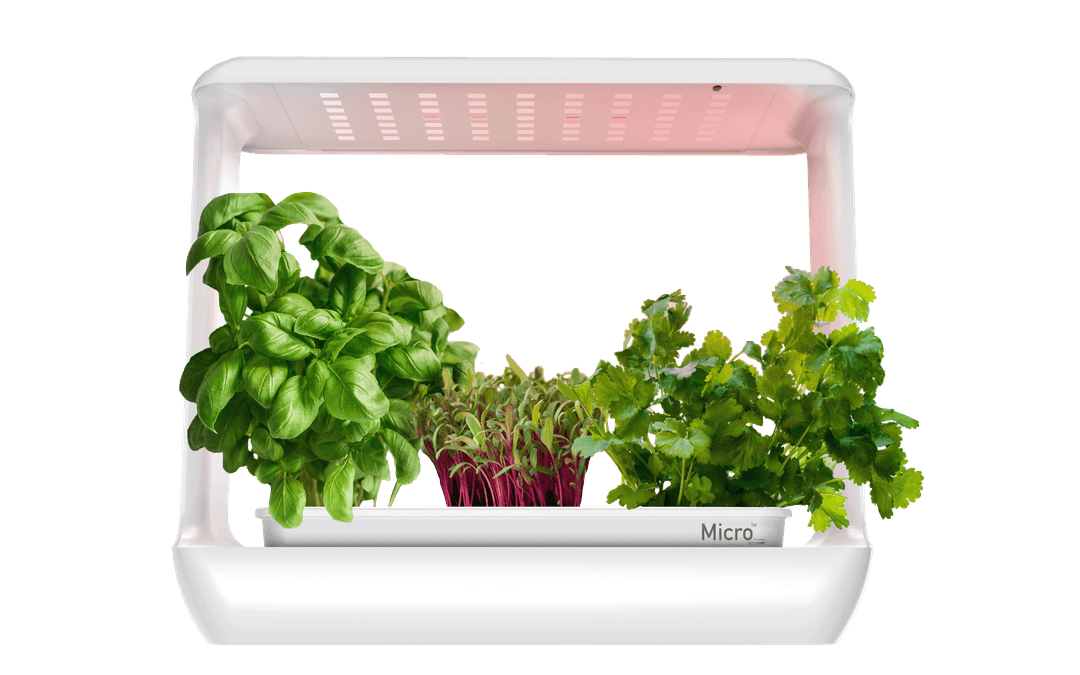 Dimensions
| | |
| --- | --- |
| Height: | 33cm / 13" |
| Width: | 38cm / 15" |
| Depth: | 15cm / 6" |
What's in the box
CityCrop Micro
Quick start guide with pro gardener tips
3 x complimentary SeedPlugs with Mustard, Arugula, and Basil seeds
FAQ
The CityCrop Micro can grow up to 3 seedplugs at once, making it ideal for small spaces and individuals or couples.
Most orders will arrive within 2-3 business days. Note that during holidays (e.g. Black Friday, Christmas), delivery times might be longer. Product: CityCrop Micro, Current shipping estimate: 2 to 3 business days.
At the moment, we are offering international shipping to EU countries. If you're located outside of the EU, we may still be able to arrange a shipment for you. Please contact us at info@citycrop.io for special requests regarding shipping to the US and Asia.