CityCrop™ CityCrop Twin
The CityCrop™ Twin includes everything you need to make truly nutritional plants.
CityCrop Twin is our biggest smart homegrown device that can fit everywhere in your home and allows you to grow the freshest plants all year long. CityCrop unit takes care of automatic nutrient dosing, ph balancing, temperature control, humidity control, and odor neutralization in such a way that a user with almost zero knowledge of growing plants is able to do it successfully.

Ships Fully Assembled

Includes Free Grow Kit
Technical Specs
Dual-zone Microclimate
CityCrop developed a dual-zone microclimate in order to grow simultaneously all the plants perfect.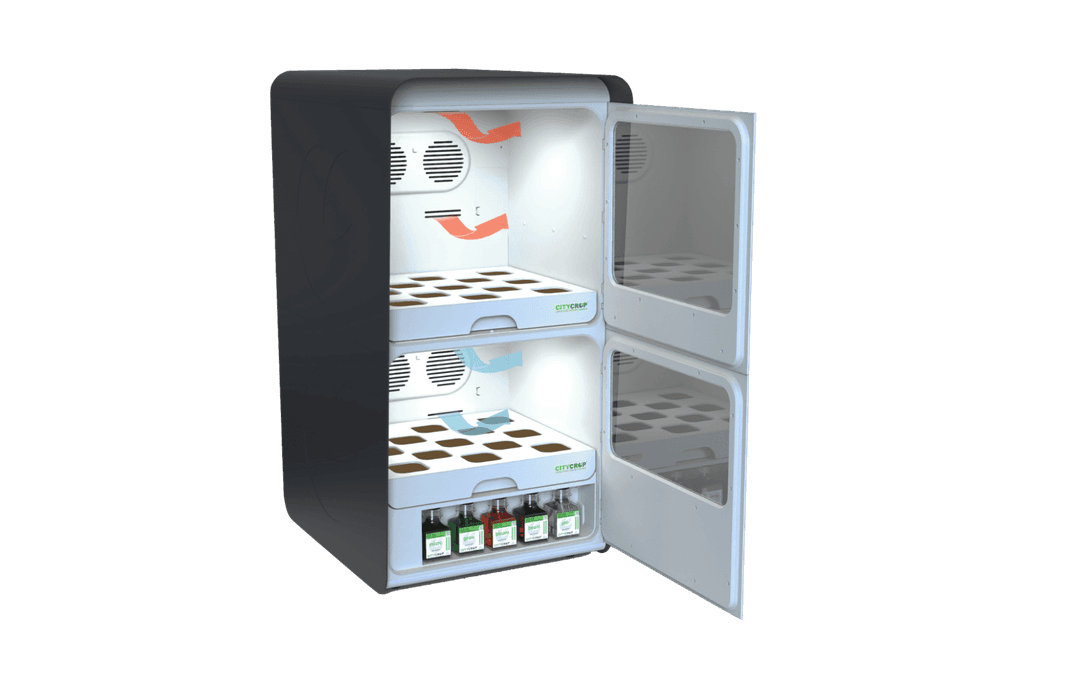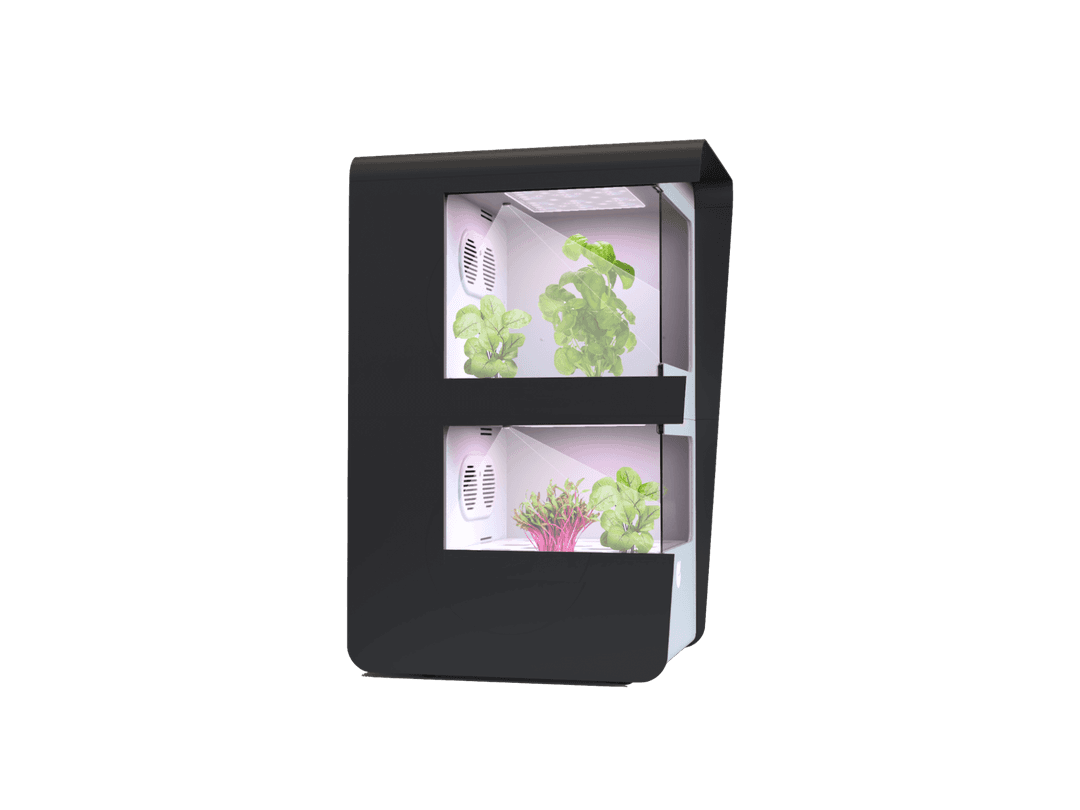 Camera
Internal camera for monitoring with no intervention.
Co2
Built-in cartridges for releasing CO2 during photosynthesis.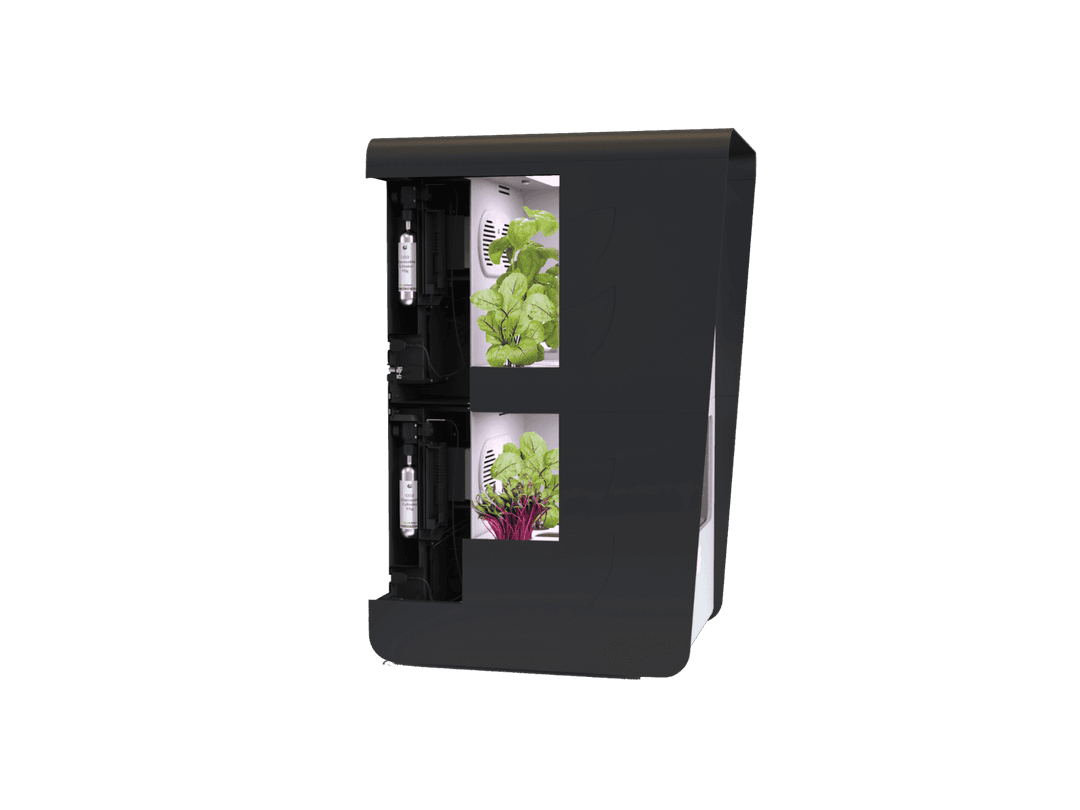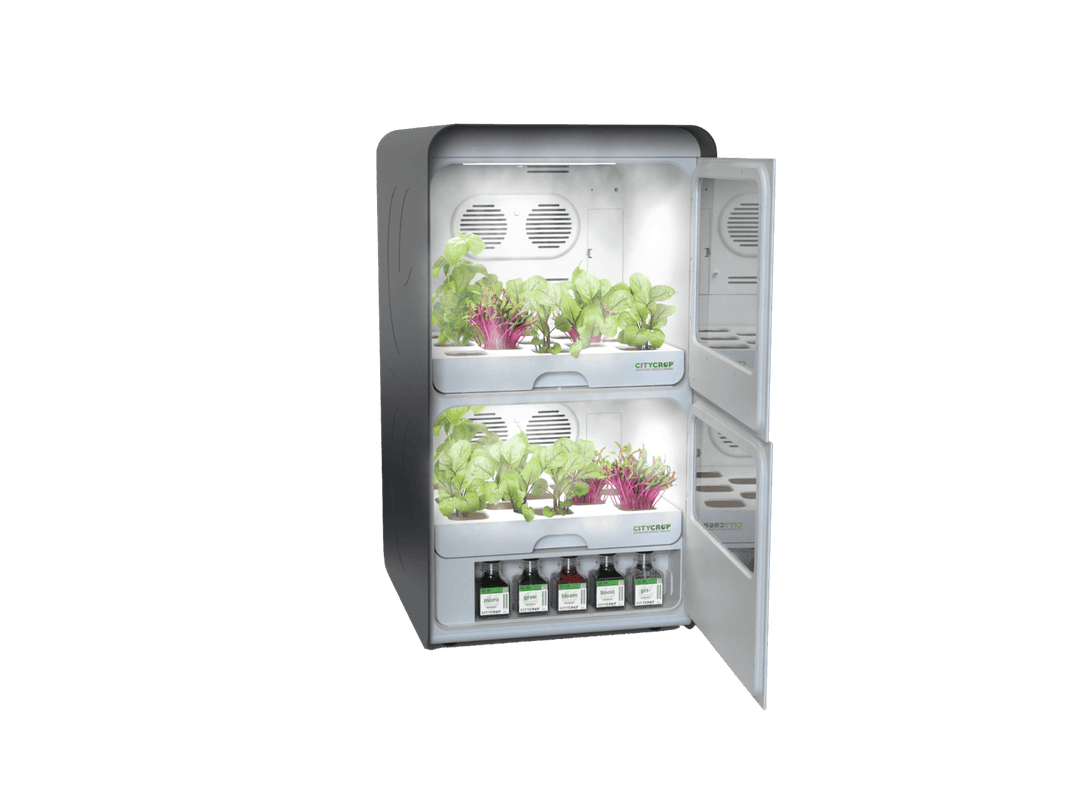 Humidity
Humidity controlled to provide the suitest environment to the plants.
Hydroponics
CityCrop sensors and pumps maintain perfect water conditions for the plants, also, the cyclical system senses and equalizes nutrient levels, and waters seedlings on a regular schedule.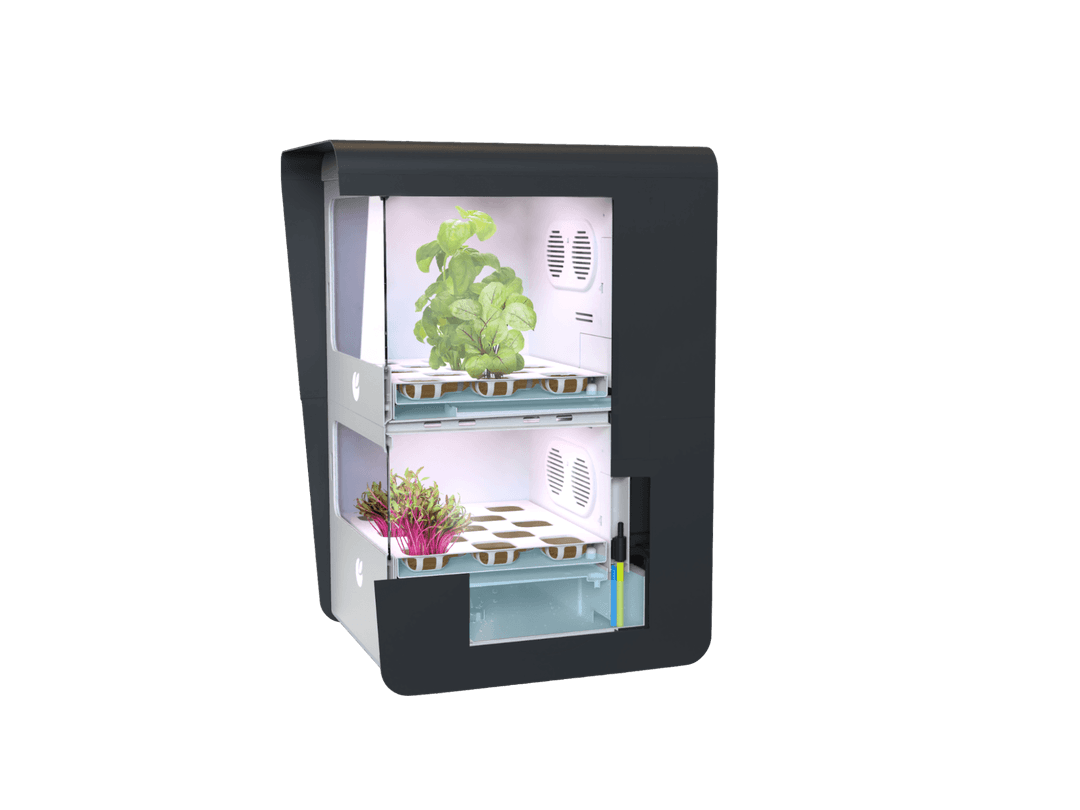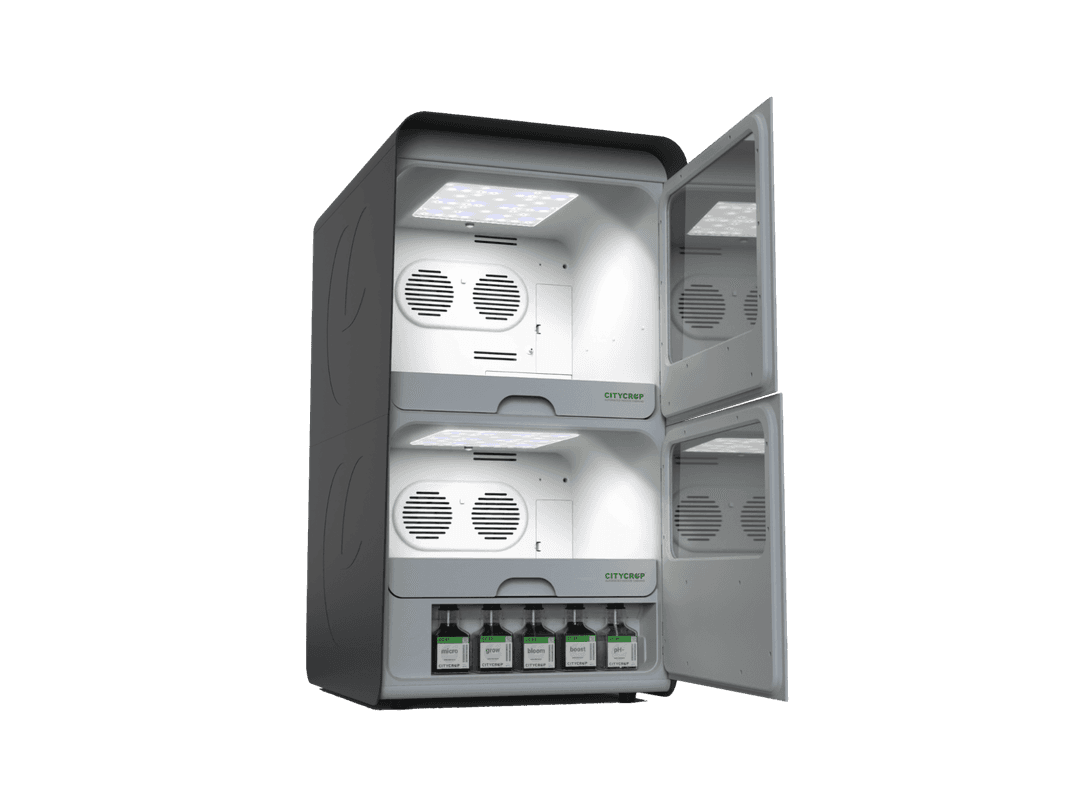 Led's
Healthy, and flavourful plants start with the perfect light source. For this reason, CityCrop engineered a custom LED panel that emits an intense amount of light that encourages the plants to grow strong without sunlight.
Movable trays
The movable trays allow you to take care of your plants easily.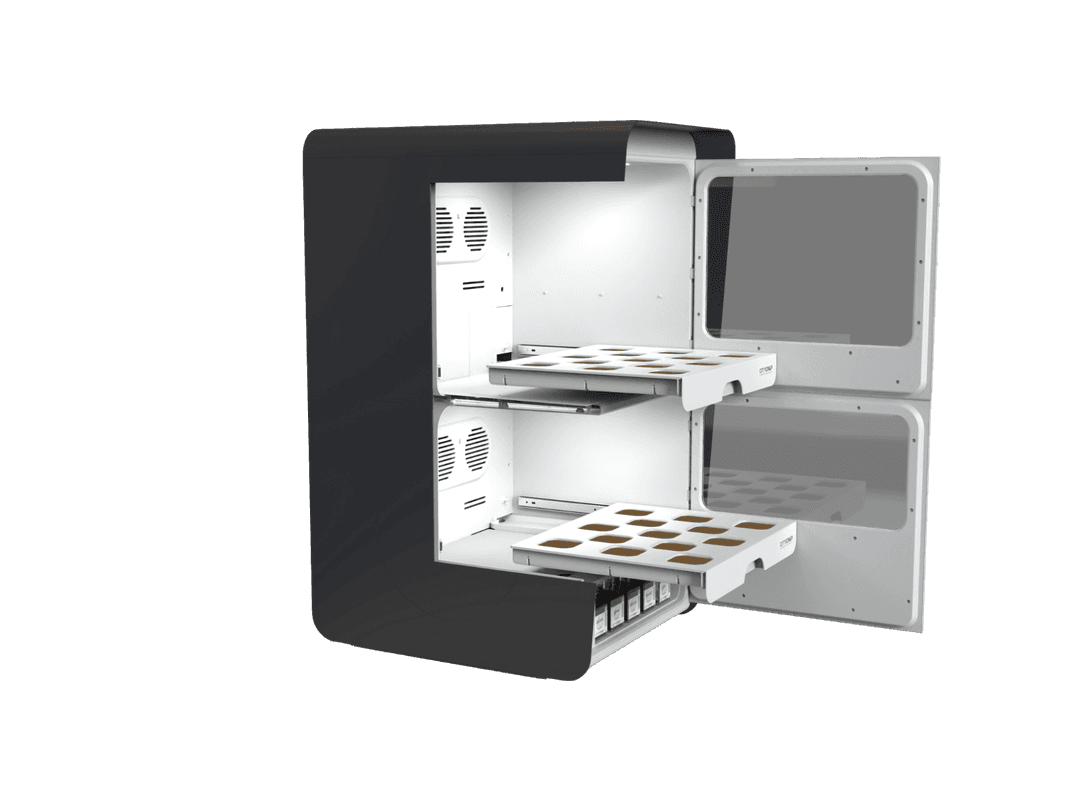 Dimensions
| | |
| --- | --- |
| Height: | 91.4cm / 36" |
| Width: | 48.8cm / 19.2" |
| Depth: | 65.6cm / 25.8" |
What's in the box
CityCrop Twin
Quick start guide with pro gardener tips
Includes Free Grow Kit
FAQ
CityCrop Twin, with the capacity to grow up to 26 seedplugs at once. This option is ideal for larger families or groups, or for those who want to grow a wider variety of crops.
CityCrop Twin, Current shipping estimate: TBA.
At the moment, we are offering international shipping to EU countries. If you're located outside of the EU, we may still be able to arrange a shipment for you. Please contact us at info@citycrop.io for special requests regarding shipping to the US and Asia.